Optimizing Your Retirement Plan to Recruit and Retain Top Talent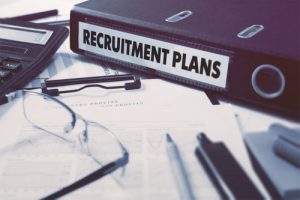 When done right, a corporate retirement plan can play a key role in attracting the industry's best and brightest. Done poorly, and it can overextend the company to the point of no return.
Fresh talent comes with a price, and that price often comes in the form of benefits. Instead of investing in a rigid retirement plan that requires regular changes as the company grows, an enterprising company owner should consider investing in a plan specifically designed to grow with that company.

What is Right for Your Company?
Recruiting top talent is a challenge in any industry. These individuals are not just searching for jobs; they are looking for a steady and secure future as well as a collaborative and comfortable environment.
Why Retirement Plans?
Retaining that talent is the dream of every company. Enticing retirement plans—even something as simple as funding your retirement plan through payroll deductions—give employees the comfort of knowing they are securing their future without needing to worry about taking valuable dollars from their families' finances.
Types of IRAs
Learning all the various types of IRAs are available for companies to incorporate into their employee benefit programs. Closely held businesses should focus on IRA plans that have the ability to grow with their companies.Here are the four main types of IRA plans:
There are other types of retirement plans, of course, such as the 401(k) for business entities and 403(b) plans for non-profits. These traditional forms of retirement planning come with their own pros and cons for employers. While 401(k) plans can be the most attractive retirement benefits available since they are employer sponsored and employer matched, they can also be expensive to operate and time-consuming to manage.
What is Right for You?
Company owners need to satisfy their personal needs, as well as the needs of their employees. Developing a corporate retirement package—at any stage of the business—is essential for attracting high-quality employees and retaining them for the long-haul.
Choosing the right retirement plan for yourself and your employees can be overwhelming. Simon Lever, LLP is here to assist you every step of the way. Contact us today to start a conversation and see how we can help you overcome the challenges of choosing the right retirement plan for your company.