Simon Lever Learning Community Presents: A Recognition of Small Business Week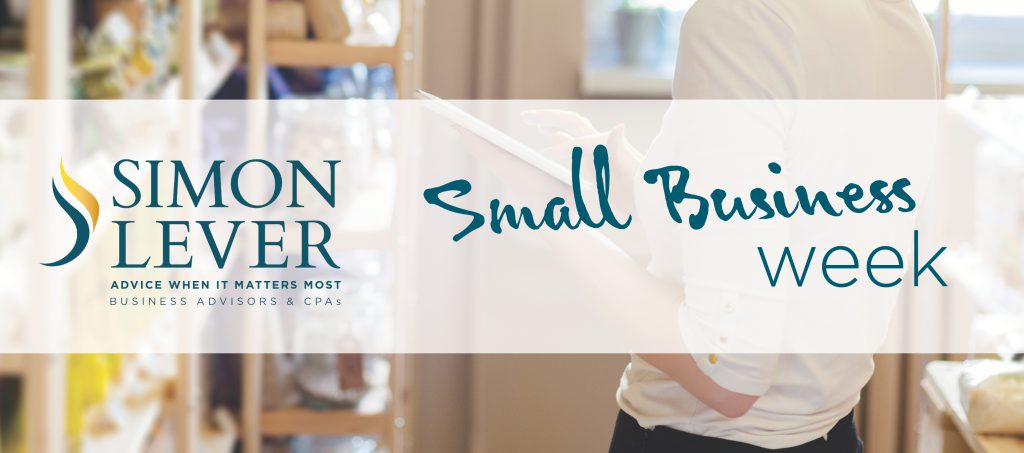 Simon Lever is always prepared to advise business owners and entrepreneurs through business and tax issues. Part of that is giving you the resources to help you learn more.
In recognition of National Small Business Week, the Internal Revenue Service (IRS) just released several useful documents and videos. These updated tools will provide self-help assistance to entrepreneurs and owners.
See these links below-
Business structure and choice of entity:
Business and tax issues regarding employees and fringe benefits:
New business owners:
Information for entrepreneurs in the sharing economy:
IRS online learning tools:
Remember that much of the IRS advice, while useful, represents the government's viewpoint.
Talk to a business advisor at Simon Lever for a wide-ranging perspective and practical tips for your unique issues.
Happy National Small Business Week!