Simon Lever Celebrates Move to Lititz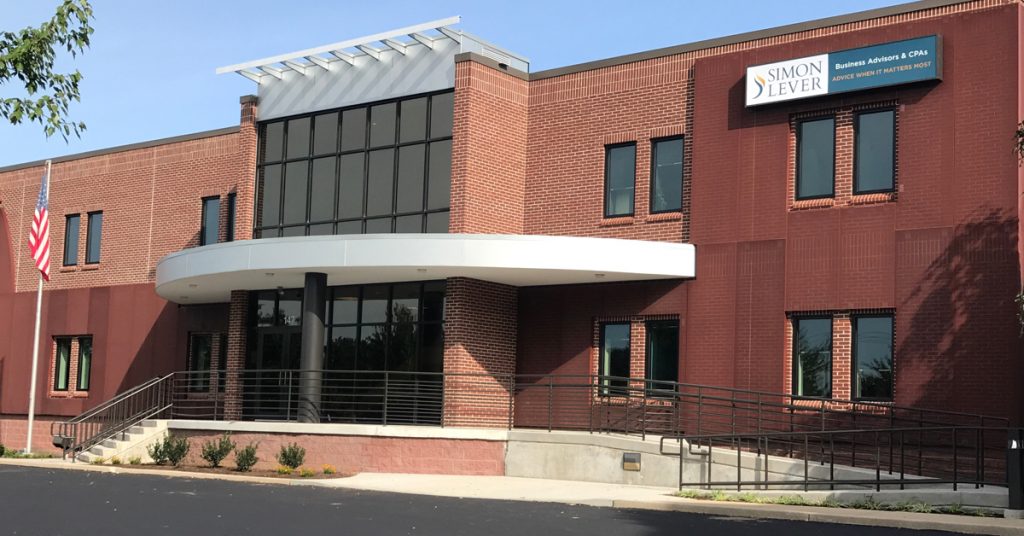 LANCASTER, PA – Simon Lever LLP recently celebrated its move to Lititz with a ribbon cutting at its new location, the former Benecon Building at 147 West Airport Road, Lititz, Pa.

The accounting and advisory firm's move follows a building renovation headed by Speedwell Construction. The 25,100 square-foot space will nearly double the capacity of Simon Lever's previous Lancaster office building in Lancaster.
"Our company has experienced fast growth in recent years, and we needed more space to continue maximizing our impact on clients," Director of Operations Rob Fisher said. "We created a client wing in this building to optimize our connection with them and their time with us."
Simon Lever's new office is fully ADA-compliant, Fisher said, and it more than doubles the company's parking capacity for a more convenient client experience.
The renovation project also included the addition of a multipurpose room with seating for up to 60 people, which will allow the firm to host seminars and conferences.
Improved internal operations were a focus of the renovations as well. In addition to creating a revamped floor plan, Simon Lever installed new workstations and spacious conference rooms to maximize collaboration and productivity. Jason McDougall, managing partner at Simon Lever said the changes will translate into even more responsive service for clients. He also expressed tremendous optimism about the impact the move will have on client service and talent acquisition.
"The construction of our new client wing reinforces our mission of providing high-quality services and building strong client relationships," McDougall said. "At the same time, the new, more open workspace floor plan will help us build a culture that continues to attract top-level talent from across the region."
Simon Lever, which currently employs 56 advisors, accountants, and support professionals, is already recognized as one of the top 10 places to work in Pennsylvania.
For more information about Simon Lever or its move to Lititz, please visit www.simonlever.com or contact Rebecca Laufer at (717) 569-7081.