Announcing the Promotion of Logan Maurer, Supervisor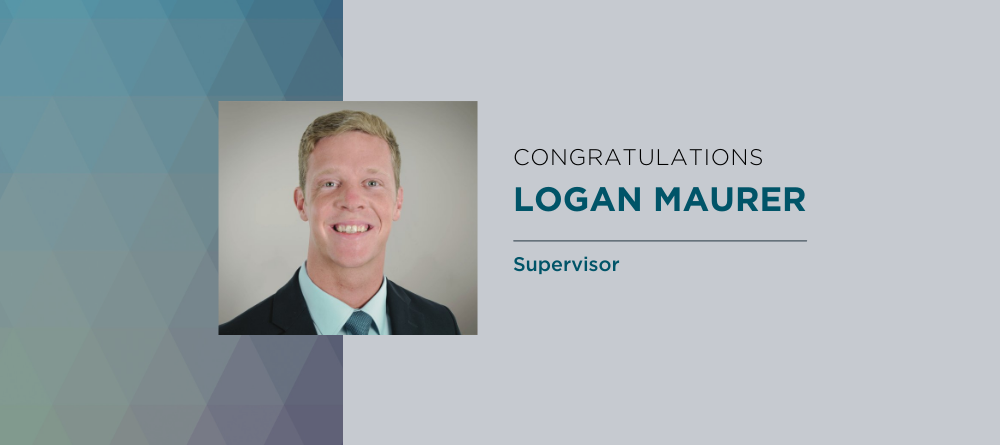 December 16, 2021 |
Simon Lever is pleased to announce the promotion of Logan Maurer to the position of supervisor. Logan joined the firm in 2018 and has worked in public accounting since graduating from Eastern University in 2014. As a member of the firm's Advisory Services Team, Logan's desire is to be not just an accountant, but rather a trusted advisor to his clients. He is truly passionate about serving clients and providing quality advice.
Logan is married to his high school sweetheart, Brooke. They reside in Ephrata with their Goldendoodle, Carl, and attend Worship Center in Lancaster. Logan's biggest passion, other than his faith, lies in the game of golf. Other hobbies he enjoys include exercising, going to the beach, playing guitar, watching/playing sports, and spending time with family and friends.
Please join us in congratulating Logan as he takes on this new role.
Advisory Services at Simon Lever
At Simon Lever, advisory services are customized to the needs of our clients and often involve succession planning, estate tax considerations, cash flow analysis, financing proposals, management consulting, business valuation, and so much more. We never take a "set it and forget it" approach to consulting. When you partner with us, you get a proactive business advisor like Logan by your side — a dedicated professional with the skills and resources to position your business for success.
As one of the region's most trusted partners, Simon Lever offers advisory services to a diverse range of clients, from growing startups to third-generation family companies. Our team also includes industry-specific experts with extensive knowledge of sectors like agribusiness, manufacturing, and construction. Our objective is to ensure every advantage when it comes to our clients achieving their goals.
For more information about advisory services at Simon Lever, please visit the Advisory Services page or contact a Simon Lever advisor.